SS&C Private Market Solutions
Unlock the complexity of client demands and regulations with a full-service provider like SS&C that can help keep up with industry trends, overcome disparate legacy systems and ultimately save costs.
Reduce Administrative and Accounting Burden
With deep industry knowledge, SS&C can deliver broad asset class coverage to the most complex investments, deliver full transparency and meet regulatory requirements with solutions in accounting, tax, treasury and investor services.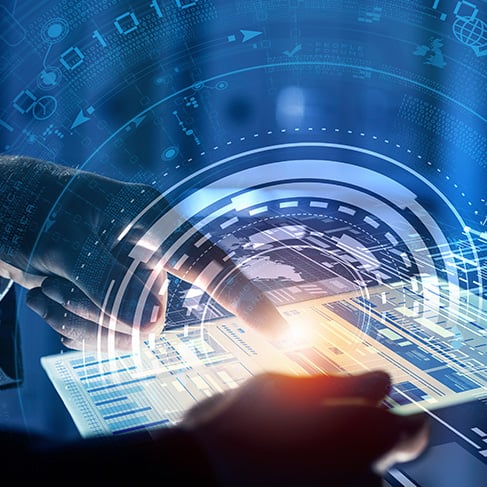 Webinar
Alternative Funds: Addressing the Challenges of Data Aggregation and Automation with AI
Addressing the challenges of data aggregation and automation with AI. The challenges alternative funds investors face when it comes to unstructured data.
eBook
10 Considerations That "Lend" Credibility to Private Market Investing
Learn how to flex and efficiently scale loan portfolios and activities from origination to servicing, accounting and regulatory reporting.
SS&C Helps Firms Manage All Aspects of Their Private Markets Business
Sophisticated investors and complex private investment strategies demand and require a broad range of administration services, proprietary technology and software solutions to achieve their investment goals.
Compete More Effectively Expand your product offerings and investment strategies to meet changing client demands.
---
Ease-of-Use Modern technology.
---
Gain Agility and Scalability Adapt to changes quickly and grow seamlessly.
---
Outsource and In-house Experienced Staff Deep expertise and industry knowledge.
---
Streamline Operations and Reduce Costs Eliminate redundant and inefficient integrations and systems.
---
Strengthen Cybersecurity and Compliance We meet the highest industry standards for security.
---
Transparency An end-to-end view of all firm operations from a single-source provider.
---
SS&C Private Market Solutions | Helping You Do More with Less
Private Market Funds are embracing digital transformation to attract more investors. As the largest fund administrator, those funds rely on our full-suite of solutions.
Private Markets Solutions
Co-Sourcing/Outsourcing
SS&C's comprehensive middle and back-office outsourcing services are powered by advanced technology: from secure, cloud-based technology hosting to co-sourcing specific workflows to full outsourcing of operational processes.
Learn More
Front Office
Streamline and market deals faster with a premier fundraising and deal marketing solution for GPs and LPs. Less manual effort, more insights, greater access, and more security.
Learn More
Fund Administration
As the largest global fund administrator, SS&C provides global operations services and technology to today's largest funds through start-ups.
Learn More
Investor Servicing
How you engage, support and service your investors is more important today than ever. SS&C is changing the way fund managers communicate and modernizing how information is shared with investors.
Learn More
Middle Office
With real-time transparency, SS&C can deliver a suite of middle office solutions to meet a firm's needs and requirements, including account administration, asset valuation, compliance processing, data aggregation, performance measurement, reconciliation and other services.
Learn More
Real Assets
Manage the unique needs of infrastructure, and other real asset estate funds with a full end-to-end solution for all types of complex asset classes. Facilitate strategic initiatives like M&A, fund and portfolio accounting, and investor servicing. We support all levels of a fund structure across the life cycle of the fund and in multiple jurisdictions.
#
0
Largest Private Equity Fund Administrator in the World
$
0
Billion in Assets under Administration
Women in Technology & Data - Awards Winner 2022 - Support professional of the year (vendor) - Alena Ilteris
Preqin - Top Private Capital Fund Administrator - SS&C GlobeOp
Private Equity Wire - US Awards 2020 - Best Fund Administrator (assets over $30bn) - SS&C GlobeOp