Chorus BPM
Easily build and automate processes, optimize workflow, create digital customer experiences and accelerate straight-through processing in complex, highly-regulated environments.
Revolutionize Workflow. Transform Critical Customer-Facing Processes.
SS&C Chorus features a dynamic drag-and-drop user experience, integration with a variety of APIs and smart tech like ML and NLP, and flexibility based on your needs so you can deliver the right work to the right people at the right time.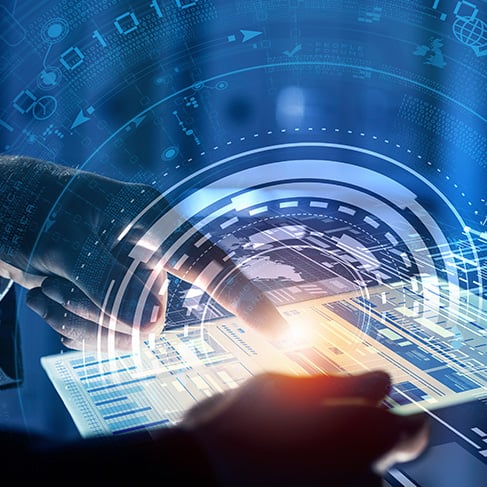 Brochure
Accelerate Straight-Through Processing in Complex, Highly Regulated Environments
Download this brochure to see how SS&C Chorus' integrated intelligent automation platform enables you to achieve your business goals quickly and easily.
Case Study
National Benefit Services
See how NBS used Chorus BPM to streamline its business operations model and drive its digital transformation in this SS&C Chorus case study.
Video
Trust, But Verify: Top Risk & Compliance Use Cases in Banking Automation
Use cases and demos on Risk and Compliance to learn how to enable straight-through processing by automating customer due diligence activities.
Chorus BPM
Transform customer operations with digital process automation, case management, omni-channel intake and operational analytics.
Optimize workflow and increase efficiency with a drag-and-drop user experience that integrates with all your systems.
---
Build and automate processes and forms with a low-code design studio.
---
Get work done faster with a purpose-built interface for high-volume, straight-through processing.
---
Reduce errors and risk through compliance with operating guidelines, guided processing, and SLA management.
---
Build digital experiences for customers and employers.
---
Leading Companies Trust SS&C Chorus
The majority of Top 25 companies in banking, financial services, insurance and healthcare rely on Chorus to run their most critical, customer-facing operations.