Education & Learning
SS&C Learning Institute and SS&C's research team offer products and services to ensure financial professionals have access to the tools and resources they need to excel in a remote environment and enrich their professional lives.
Knowledge is a Powerful Tool
SS&C's continuing education and research helps professionals around the world optimize competitiveness by providing market intelligence on how the financial services industry is evolving; the impact key events may have on your organization, products, distribution partners, customers and competitors; and best practices and actionable recommendations.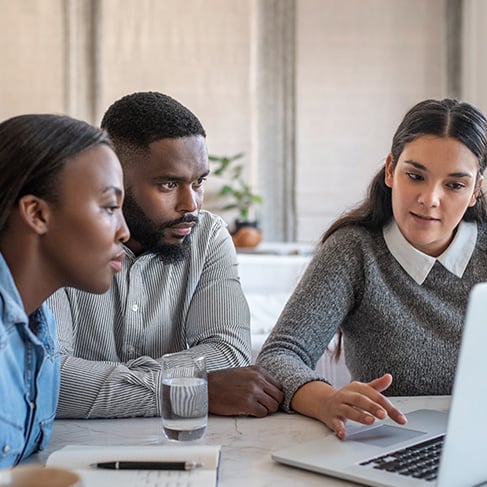 Learning Services
Whether crafting a new course or enhancing an existing program, our production team can help design, develop and deliver bespoke learning programs.
Learning Services
Our team can help deliverer materials to your organizations' specific needs, whether its creating new or modifying existing content bundled in the most effective delivery method. Core development capabilities include:
Legacy Content Modernization Do you have an instructor-led program you'd like to transition into an interactive eLearning course? Are current programs still reliant on Flash technology? Our team can rapidly redevelop existing materials (Flash, PDF, PPTX, etc.) into responsive, trackable eLearning courses using the latest technology and U/X design.
---
eLearning Development Our development team consists of seasoned learning professionals who have designed thousands of hours of interactive learning programs. We are happy to assist in the design, development and delivery of custom eLearning courses per your requirements.
---
Game-Based Assessments Engage your users with assessments that test their knowledge through the framework of play. Whether a crossword puzzle for mastery of key terms or a trivia game to explore content across key categories, we offer a tailored treatment that suits your content, objectives and budget.
---