DBC® Municipal Finance Solutions
Streamline the structuring and management of municipal finance and other debt issues.
Helping manage debt structures for over 30 years.
With industry-leading experts, SS&C's DBC bolsters clients with debt structuring, management and analysis engines to help drive growth and efficiency. Used to structure over 97% of new issuance and depended upon by the top 35 investment banks, top 15 financial advisors, issuers and bond counsel, SS&C's DBC is the preferred solution for planning and optimization of bond issues at every stage.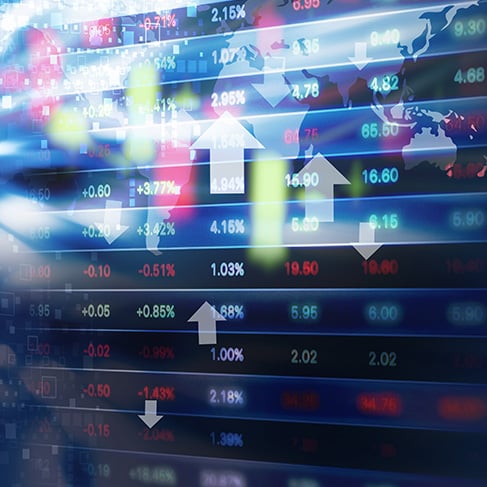 Blog
Where Does the Municipal Market Go From Here?
With AAA-rated Muni yields crossing above the comparable Treasury yield, there are compelling reasons to invest in highly-rated municipals.
Brochure
DBC Finance
DBC Finance is the industry standard for municipal finance structuring and reporting, used by underwriters, financial advisors and bond issuers.
DBC Finance
is the industry standard for sizing and structuring municipal bond issues. It is also used to calculate debt service and performs refunding analyses.
Learn More
DBC Finance PDO (Prior Debt Optimizer)
is a module which can simultaneously determine the optimal combination of bonds to be refunded, the portfolio of escrow securities, and the refunding bond structure.
DBC Debt Manager
is the industry standard debt management database application. Working in conjunction with DBC Finance, it tracks all critical information on outstanding municipal debt from issuance through maturity.
Learn More
DBC PortOpt
is a powerful optimization tool for structuring municipal bond defeasance escrows. It's used to structure new portfolios and re-optimize existing portfolios for defeasance escrows, construction funds or reserve funds.
Learn More
DBC Housing
provides modeling and structuring tools for mortgage-backed loans in the tax-exempt housing market for both taxable and tax-exempt issues. With support for a full range of loan types, it also generates cash flow forecasts for strategic planning, investment decisions, project monitoring and default sensitivity analysis.
Learn more
DBC Multi-Family/Health Care
is designed for the structuring and cash flow analysis of tax-exempt or taxable mortgage revenue bonds. It accommodates all debt modeling and structuring requirements, defines the flow and supports a full range of loan types.
DBC Student Loan
is a modeling and structuring program for the structuring and cash-flow analysis of student loan revenue bonds. It handles a variety of modeling and structuring requirements with ease.
0

%

of new issuance structured