Investment Accounting
In a highly regulated, global marketplace with an expanding array of asset classes, accounting for investments is more complex than ever. With comprehensive, integrated investment accounting solutions and services, SS&C helps streamline operations and deliver timely, accurate accounting for even the most complex global strategies.
A Wide Range of Options.
Investment accounting is at the heart of SS&C's business. We offer a range of technology-powered solutions suited to different firm types and budget considerations, all available on an installed or outsourced basis. Our advanced solutions are backed by experts steeped in knowledge of international accounting standards and practices.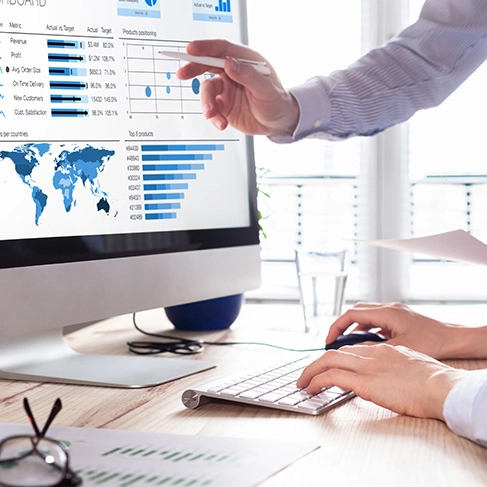 Investment Accounting Solutions from SS&C
Portfolio Accounting
We have a wide choice of solutions designed for seamless front-to-back office integration, with the flexibility to meet unique accounting needs and virtually unlimited scalability to accommodate growth.
Learn more
Fund Accounting
Our industry-leading solutions meet the challenges of high-volume, global fund managers with support for complex, multi-asset class and multi-currency strategies. Insurance accounting: Our flexible accounting solutions help over 500 global insurance companies meet their middle- to back-office needs and keep pace with changing accounting requirements.
Learn more
Commercial, Consumer and Residential Loan Accounting
Our solutions deliver real-time, accurate information and sharp insights across loan operations for lenders and investors alike.
Learn more
Tax Solutions and Services
SS&C offers end-to-end tax reporting, compliance and analytics solutions and services.