SS&C Hubwise
Technology allied to a regulated service, the SS&C Hubwise platform gives you unparalleled access to powerful technology that energizes your investment capability.
A Complete Platform to Manage All Operational Investment Needs
Cutting-edge, modern, in-house developed technology for forward-thinking investment propositions. SS&C Hubwise empowers your business by providing a more cost-effective solution, offering a wider choice of investments and automating key processes.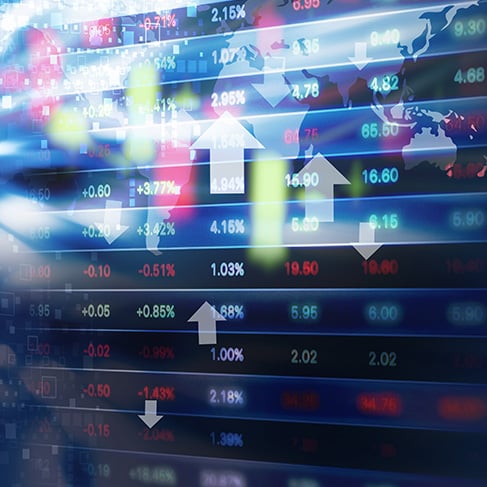 Overview of SS&C Hubwise
SS&C Hubwise is more than just a client service and accounting platform, it integrates all your processing needs. Let us show you how you can manage your operations and leave you to what you do best, manage your firm and deliver the highest client standards.
Next-Generation Platforms: Transforming Wealth Management
As Asset and Wealth Managers' expectations of technology evolve, SS&C provides next-generation platforms, transforming wealth management. This research paper looks at the new phase of the platform market – Platform 3.0 – which will transform the management of wealth, to the benefit of consumers and the businesses that serve them.
A New Engine to Drive Future Investment
Fund Managers
Promote and distribute your fund range or your managed portfolios on your own platform, giving you control over your investment products.
Discretionary Fund Managers
Your own white-labeled platform to distribute your managed portfolio range and/or fund range directly to intermediaries or direct to retail investors (D2C).
Advised or D2C Platforms
Use our API to enable your own front-end user journey, with SS&C Hubwise delivering a regulated back office and custody service, helping you better control costs.
IFA Consolidators & National IFA Groups
Power your own white-labeled investment platform to control your financial planning proposition with your own adviser teams and third-party advisers.
Product Wrappers
SS&C Hubwise supports a full wrapper range including GIA, ISA, LISA, JISA, SIPP, Offshore Bond + auto bed & ISA + access to 3rd party products. Advisers have the ability to create a multi-pot investment strategy in GIA/ISA/SIPP where cash will be auto-allocated to each pot. With over 30 3rd party DFMs and access to c3,000 UK funds, all UK-listed (fractional ETFs); Foreign listed, there is a model portfolio service for everyone.
General Investment Account - Our standard account for investors who have used up their other wrappers. The SS&C Hubwise GIA allows your clients to hold multiple asset types including shares, unit trusts, investment trusts, ETFs and bonds.
---
Lifetime ISA - Available to those between 18 and 40 to help save towards buy their first home. Contribute up to £4,000 per annum with and get a government bonus of 25% of the amount saved.
---
SIPP Account - The SS&C Hubwise SIPP is a self-invested personal pension scheme established under one master trust deed and allows investment in a wide range of UK and international products.
---
Onshore and Offshore Bond - The Onshore and Offshore Bond is an investment-linked whole-of-life insurance assurance policy, both are provided by third-party providers.
---
Technology
Our technology enables wealth managers to focus their capital spend on serving their individual investors, grow their businesses and centrally manage their investments more efficiently. It provides financial advisers and their clients with platform functionality only previously seen by large established financial institutions, an easy-to-use, secure system with a range of intuitive features that have been specifically designed to make life easier.
API Integration
Control your differentiation by using our bi-directional REST API to deliver your own user journeys.
Multi-Asset, Multi-Wrapper, Multi-Currency
Compelling capability, whole-of-market, simplified onto one regulated platform.
D2C & Advised Proposition Support
Supporting do-it-yourself, advised and managed service offerings, with readily available user journeys built for intermediaries and their customers.
White Labeling
Giving you full branding access to our multi-wrapper investment engine.
DFM Automation
Delivering smart technology so you or your 3rd party discretionary investment partners can more efficiently manage model portfolios.
Floating Model Portfolios
Leveraging institutional capabilities to achieve a better client outcome and reduce your administrative burden.
Fractional ETF Trading
Enabling your clients with lower cost access to a wider investment universe.