SS&C Vision FI
A comprehensive client communications platform enabling the creation of high-quality reports and the delivery of tailored client information through print, email or a customizable web portal.
Simplify and Automate the Design, Creation and Delivery of Client Communications
Vision FI enables business users to design, produce and distribute high-quality print and digital client communications at scale and without requiring specialist technical expertise.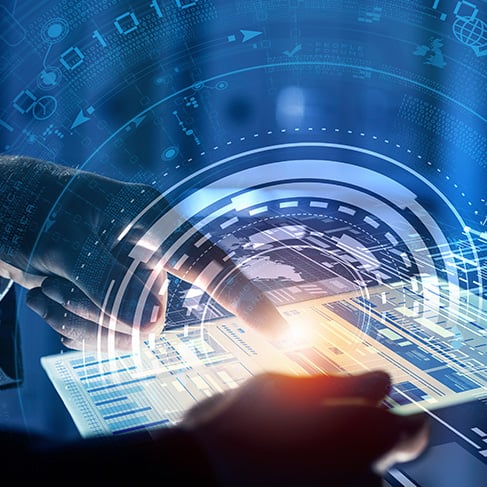 Brochure
Vision FI - The Next Generation of Client Communication
Enable your organization to efficiently create the reports you need, exactly as your clients need to see them, providing maximum design flexibility.
Whitepaper
Why Go Digital: The Question Isn't If But When
Differentiate your firm and better serve your clients with a solution enabling you to create high-quality, customized communications.
Video
SS&C Vision FI
One, end-to-end solution that meets the needs of investment management client communications and supports the entire client reporting process.
Make Your Firm More Agile, Cost-Efficient and Capable of Keeping Up With Changing Communication Needs
Suite of design tools provides business teams with maximum flexibility to develop and deliver high-impact communications without the need for technical tools.
---
Custom-configured portal grants full control over each end user's content, branding, style and overall experience.
---
End-to-end workflow model provides tailored workflows and a flexible path for each document before distribution.
---
Subscription model enables end-users to select their preferred delivery channel, whether print, email or portal access.
---