CRM - Customer Relationship Management
Purpose-built CRM solutions that drive adoption and efficiencies at every level. Creating competitive advantages through people and products that elevate client experiences and address the nuances of your business.
Industry-Specific & Experience-Driven CRMs
Putting an array of features at your fingertips while providing the platform and talent to configure countless more. We turn generic CRMs into powerful and intuitive tools that deliver personalized engagement, proactive advice, and real-time insights.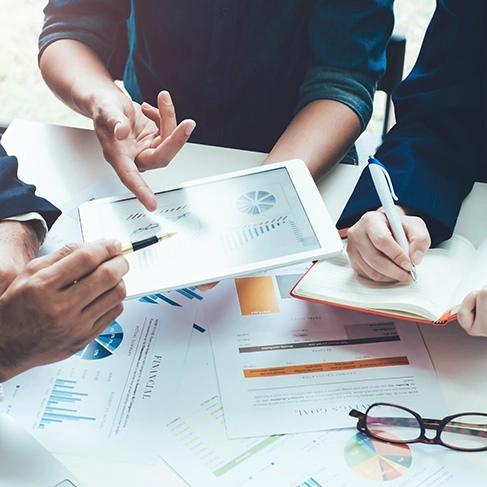 Realize Your Immediate Advantage Our CRMs allow firms to start On 3rd Base, with a purpose-built product that provides 80% of what firms need out-of-the-box. Solving the remaining 20% in unison according to your bandwidth, challenges, and nuances.
---
Flexible Persona-Driven Workflows Different personas use data differently, SS&C CRMs intuitively present these data variants without confusion. From access control to feature extensibility our persona-driven workflows drive adoption and scale.
---
Full-Service Engagement From the conversion of legacy data to product implementation, training and education, customer success, and additional development efforts, our in-house teams are your perfect compliment.
---
Trusted Platform Partner We've been working with Salesforce and Microsoft for 20 years. Developing a relationship, team, pricing structure, and product to fuel your growth.
---
+
0
CRM Users From Enterprise to RIA
+
0
Clients Across Financial Verticals
0
Employees Dedicated to CRM Success