SS&C GoCentral
Our new fund administration platform is a more modern fund administration approach that amplifies our processing and technology efficiency and provides our clients with higher quality deliverables with increased transparency.
SS&C GoCentral Has a Wide Variety of Benefits to Streamline Fund Administration
SS&C GoCentral marries traditional fund accounting and financial operations processes with artificial intelligence, seamlessly integrating all NAV components to create a highly efficient process.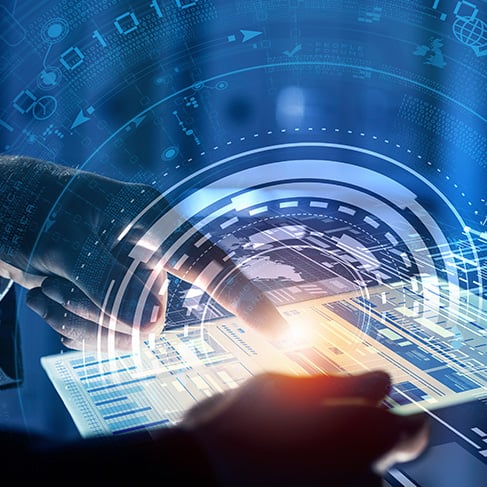 Say Hello to Intelligent Fund Administration
SS&C GoCentral uses Artificial Intelligence (AI) and Business Process Re-Engineering to deliver next-gen intelligent fund administration.
SS&C GoCentral Users are Within Three Clicks of the Answers They Seek
SS&C GoCentral provides three progressively detailed views of information about each business function involved in building a NAV for our clients.
Summary Level uses infographics to immediately convey to the reader the state of the NAV process.
---
Intelligence Level goes deeper into the process and presents an AI inspection of the process steps and suggestions on how to proceed.
---
Detail Level ties back into the core processing systems for the functional areas being reviewed.
---
Blog
Is Your Firm Too Reliant on Spreadsheets?
While automation has gained speed in recent years, many asset management firms continue to rely on spreadsheets for at least some of their operations.
Blog
Process and Technology Drift: 6 Steps to Efficiency
Designing and implementing processes supported by top technology may yield results, but taking a "set it and forget it" approach can lead to process drift.